SIXiDES announced and debuted a new symposium known as SIX+ at the latest Designers Gathering that it runs with Häfele Singapore monthly.
SIX+ will serve as a platform for industry leaders in interior design and architecture to come in and share their expertise and experience in the field.
The first ever symposium kicked off with storytelling in design and the tools they used to develop them, with Melvin Keng from Kaizen Architecture and Dennis Cheok from UPSTRS_ spearheading the event.
Photo: Melvin Keng from Kaizen Architecture
In addition, Melvin talked about materiality and hardware using his own home as an example. Dennis shared his ideas on materials, their history, and tactile qualities.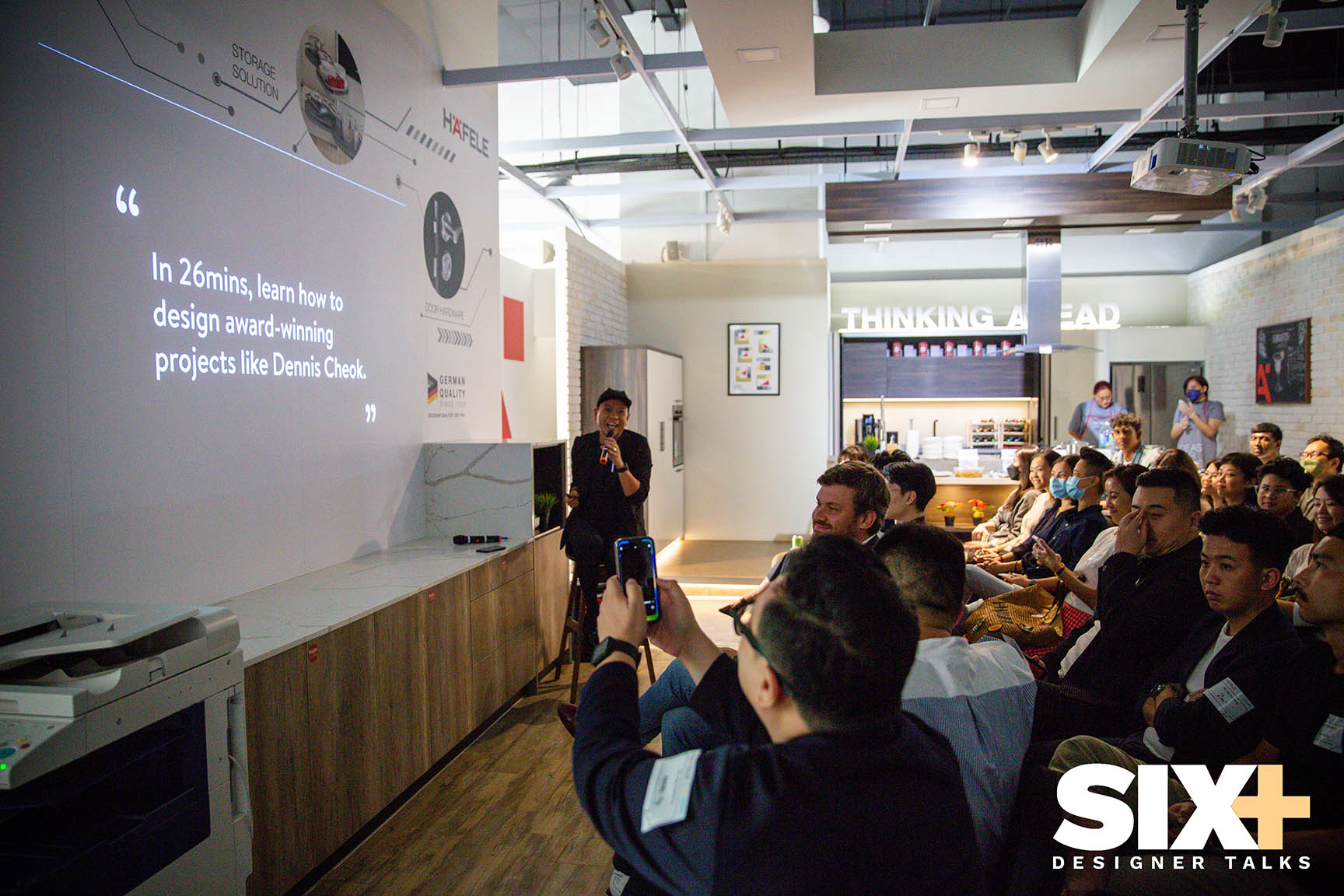 Photo: Dennis Cheok from UPSTRS_
SIX+ was conceptualised as an intimate and interactive place for all designers, aspiring or veterans, to get together to learn, share, and be inspired.
Photo: Enjoying a couple of beers and food with our aspiring designers!
"We intend to run more of SIX+ around Singapore, travelling to visit the many showrooms around the country, bridging the gap between merchants and designers," said Astley, CEO of SIXiDES.
Check out the video!
Posted on 8 November 2022
Kenny Tan,
SIXiDES Editorial Team