After earning his degree in architecture at the Royal Melbourne Institute of Technology, Leon Yap began his career as an Architectural Associate. In that time, he was part of a prestigious architectural firm that won several awards including the World Architecture Festival Award 2019 for their work on Oasis Terrace. In his nine years in the architectural field, his work was often integrated with interior design work, where he developed his passion for it. Now Head of Creative at Sixides, we catch up with him about what got him here to his inspirations behind his designs.
Every artist has their humble beginnings. What was yours? What got you into interior design?
Well, I was just really into arts and crafts and building stuff. Something about how they looked on the outside that genuinely captivated me. Probably got it from traveling around in and out of Singapore(pre covid days of course).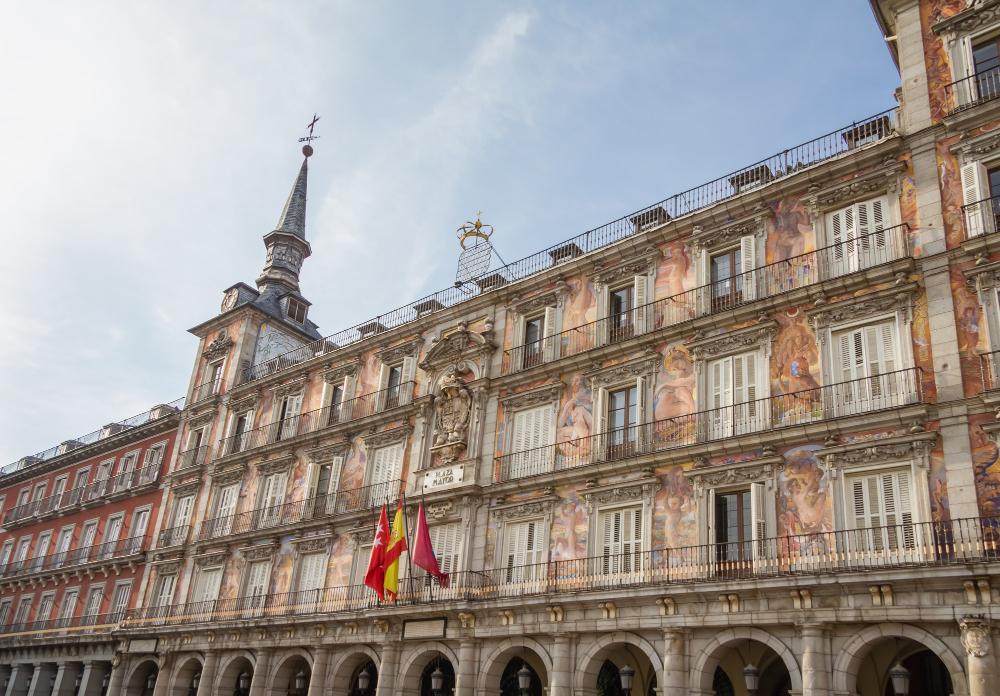 Oh? What was your favourite place you visited before?
There wasn't actually a single favourite one. However, the most recent one was in Spain. The architecture there was rich in culture and simply amazing, so different from modern Singapore. It was like traveling to scenes you can only find in the movies!


So you mentioned how you liked the look of how buildings looked. Which buildings are your favourites?
The one that stands out for me is the Burj Khalifa.


Boy, does that ever! That's the tallest building in the world, second to none.
It is! And it's not just how the building looks, which in itself is pretty awesome, but also how they built it. I loved how the tower cranes rose up with the building, how they brought it down. Things like these which we do not think about normally when a building is being constructed.
You're not just into building design and interior design, you're kind of secretly an engineering geek too! So how did you turn out to be an interior designer?
Well, I DID say I started out with traveling, sketching and doing artsy stuff. But buildings are my jam. Naturally, I started out with architecture, got my degree in it, and started working on all things to do with buildings. I guess, as a natural course of my work, I got exposure to interior design as well.
What would you say is the biggest difference between the two disciplines, architecture and interior design?
I see architecture more as the large-scale, macro-level of things, while interior design is like the cherry on top, focusing on the finer and intimate details that is the individual spaces.
What would you say was your first real foray into interior design? Any particular job to mark the occasion?
It was a job in a part of Singapore with a whole lot of conserved historical buildings in Amoy Street. It was super challenging to work with because, as with all conserved buildings, there was a massive list of things we couldn't do to the building. Things like the façade and supporting structure. That said, that project holds a special place in my heart: despite all the restrictions, we didn't just work around them, we worked with them.


Every artist has their proudest work. What would you say is yours is?
I've got to unabashedly say my own home. I completed it last year and it's the culmination of all the work and experience I have put into my own personal project. There's something to be said about working on jobs versus making something for yourself. I give my 100% to my projects for sure, but when it's something personal, and you know you're going to live with for the next 20 to 30 years, there's real heart in it. It's given me a greater appreciation for the work I do, particularly with homes.
What's the theme of your home? And what would you say is its pièce de résistance?
I went with the minimalist look, with plenty of whites and neutral colours. As for its feature piece, definitely the bomb-shelter feature wall. The standard ones were just ugly; there's no polite way to put it. So what I did was to turn it into a hidden door. You know those hidden doors in mystery movies, the kind you pull on the candle holder, and it opens? That's what it's like.
What guides your work? What would you say your design philosophy is?
To me, design is a powerful tool to drive positive changes to cultivate the surroundings, environment, and community. If it doesn't do any one of those things, it just feels wrong.
It is said that no idea ever comes from a vacuum. What inspires your work? Where do your ideas come from?
Everywhere! To be more specific, it's travelling around the world. Singapore is a relatively young country and doesn't have quite as rich a history as a lot of other places. Places in Europe, Japan, and Korea, to name a few, have centuries and centuries of stories and culture built into their architecture and design. I like bringing elements of these into my design because it has character based on history we can't find anywhere else.
It's been a real pleasure having this time with you. Before we go, what is one advice you'd like to give up and coming interior designers?
Don't be afraid to be bold. Try new designs; do things out of the norm. You'll never know what your client will be impressed by.
Posted on 28th Jan 2022
Kenny Tan,
SiXiDES Writer