You've done your homework. You've planned your home. But there's this really annoying space you don't know what do to with. Enter Jordan. He eats spaces for breakfast.
Jordan Toh, director and founder of Zenith Arc, has been in the business for six years. More if you count from his first ever job when he was 20 where he picked up all the tricks of the ID trade. Whether it's landed, HDB, industrial, or commercial property, trust him to maximise space in ways most don't think of.
We grabbed Jordan when he wasn't looking and squeezed an interview out of him.
Photo Credit : Zenith Arc
How did you get into interior design? Who or what was your inspiration?
Basically, it was money-driven. (Laughs) Back then, if you wanted to make money, you'd go into property, selling insurance, and dealing in cars. What they had in common in that they're sales driven. Interior design was slightly different but, ultimately, it's sales-driven. I wanted to decide how much I got to earn; I didn't want to be stuck with a fixed salary all my life.
It was by chance I got into my first interior design firm and started my on job training with the team involved.
You mentioned that ID was kind of like sales but different. How is it different?
You see, insurance agents sells policies. Car agents have a physical product, the vehicle. In property, you have a flat or something to sell. However, in ID, there's no physical product. You're selling yourself.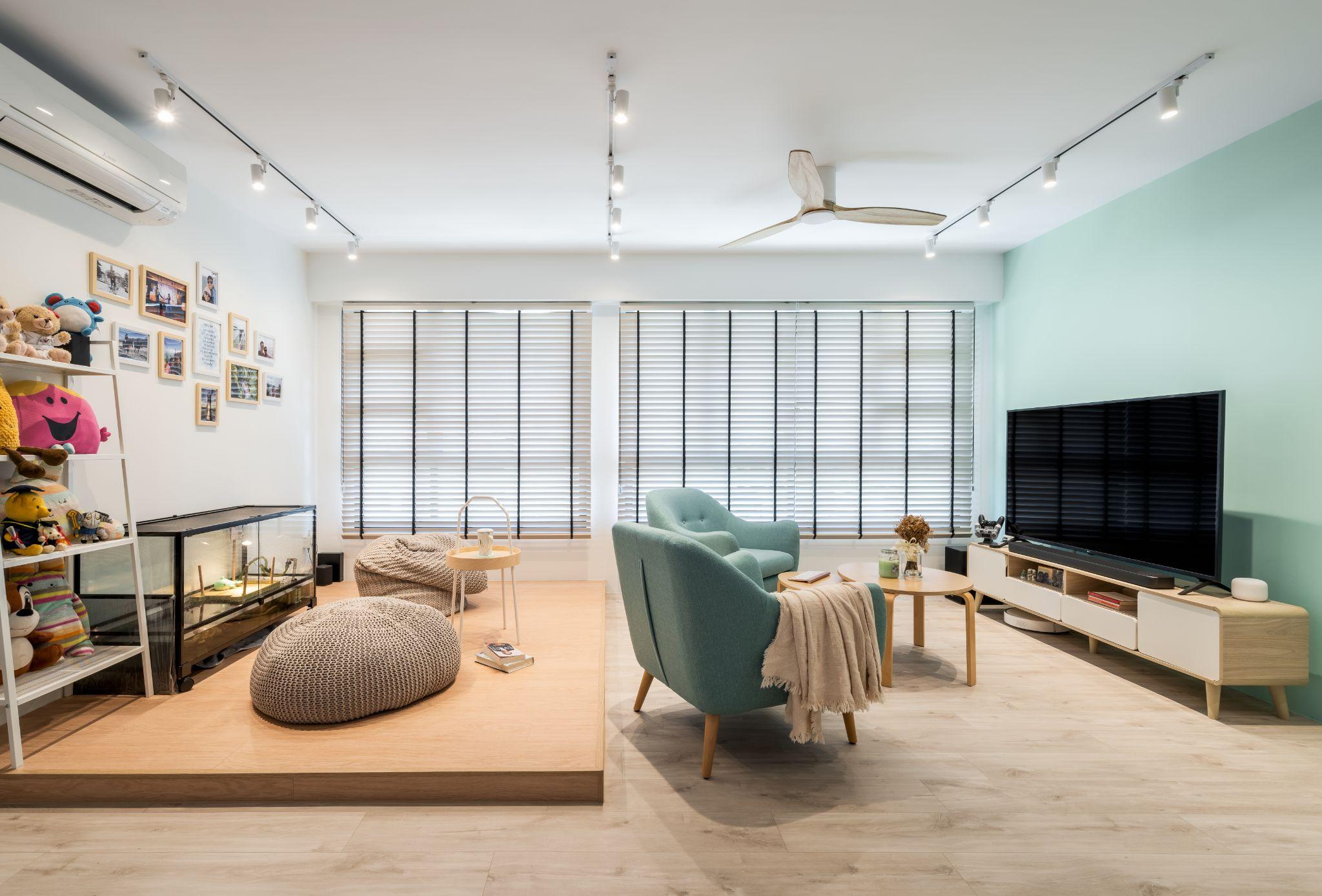 Photo Credit : Zenith Arc
So there's more flexibility in what you do?
I don't think so. It's far more challenging. Interior design isn't a job; it's a profession. You need a lot of technical and material knowledge. You need to know how to do a flat that meets owners' tastes. You can't know these things just by reading books or going for courses. It's all about hands-on experience, communication, and getting down into the dirt at the jobsite. It's not even a single transaction; it's a three to four month process. That includes everything from planning to implementation.
Photo Credit : Zenith Arc
How else is ID different from the other sales-driven fields?
The thing with other jobs is that your seniors are the ones that judge your work. But with ID, homeowners look up to you for expertise and advice. When I got my first customer, he was this really well-off guy. A property developer with a Ferrari and all. However, despite him having a better social standing, he still looked up to me for advice.
Tell me more about your first job with this property developer.
Well, he came to me for a solution to resolve the clutter in the space he was living in. Since he's a property developer, I would eventually end up designing seven other projects for him including places at Caribbean at Keppel Bay and The Sail at Marina Bay.
Every artist has their proudest work. What would you say is yours is?
It was for the same person. It was a very small place he bought and wanted to rent out. Space was an issue; the potential tenants wanted more. So we resolved it. Increased the space around key rooms. Within a month of completion, he managed to secure a tenancy.
What kind of challenges were there?
Every project has its issues and hiccups but usually they're not usually an issue. The management and security were quite tight; smack in the middle of the CBD and lots of expatriates there. So we had manage our time well to work within very small time frames we were allowed to work.
What guides your work? What's your design philosophy is?
Design is largely dependent on client requirements and we work around their requests. But no matter what the design involves, the space should be convenient to use and functional. Home or business, space must be fully utilised.
Photo Credit : Zenith Arc
No idea ever comes from a vacuum. What inspires you? Where do your ideas come from?
Ideas come from my past projects, areas that I've visited, or images that I've seen across many platforms, like Google and Pinterest. They're products that I can see and envision. They kind of create thoughts and images that blend together in the subconscious mind.

What is one advice you'd like to give to up and coming interior designers?
Interior Design is a profession not just a job. There's a lot of material, technical, construction, coordination and presentation knowledge involved. There will never be a single project without hiccups and issues. One must be ready to accept challenges before they step in as interior designers because clients will be entrusting them with their life savings to fulfil their dream space.
Posted on 29 July 2022
Kenny Tan,
SIXiDES Editorial Team